Blog
,
Branding
,
Content Marketing
,
Customer Service
,
Digital Marketing
,
Email Marketing
,
Inbound marketing
,
Online Marketing Strategies
,
SEO
,
Social Media
,
Website Design
3 'killer' steps to exceed customer expectation. Step 2 will blow your mind
We are all customers and we all want to be given the best treat whenever we walk into a shop or restaurant for a meal. Many service providers, be it restaurants or a barbering shop, have gotten hold of the notion of giving the customer experience but sometimes they just don't know what, when, why and how to ensure that their services meet customer expectation.
I had a cringe experience from two situations a few weeks ago. First of all, I am a football fan and apart from supporting Chelsea, one of the best teams in the world, my national team also comes close to the heart. The world cup qualifiers were at hand and the attention and expectation of all supporters of the national team were for them to beat lonely Congo to have the great chance of qualifying especially as Egypt had lost to Uganda but they failed miserably surprising most viewers at the stadium and elsewhere.
The second situation which deflated my expectation to the point of no return was at a sports pub. The same place I watched the Blackstar game. You know the feeling when you go to a sports pub to enjoy the atmosphere and the game. Unfortunately for us, this particular pub had one small sized television screen with bad audio quality and with just one screen. It meant most of us had to struggle to enjoy the game. I know you get my point.
In the end, I was upset and promised myself not to grant the Blackstars and the sports pub another chance to mess my expectations. This declaration got me thinking about expectations and how sometimes businesses put in so much effort to attract and convert clients but fail miserably when delivering the expected results to customers.
Whether you are small or a big brand, the reality is that customer expectation is rising and a gap is being created. In this era of empowered customers, most customers expect that the brands and businesses they deal with will know them and hence serve them better. They expect personalized experiences that are tailored to their needs even before they approach your business.
An  IBM Institute for Business Value report brings this fact into sharp focus:
76% of consumers expect organizations to understand their individual needs

81% of consumers demand improved response time

68% anticipate organizations will harmonize consumer experiences
Another study conducted by McKinsey & Co claimed that at least 70% of customers would leave a company after a single bad experience.
Customers won't say why they're leaving you but remember for every customer who tells you openly that they are leaving, at least 3 have already jumped ship and that is what will kill your business if the cracks in your service delivery are not fixed immediately to meet or exceed customer expectation. Often times business owners and sales reps don't notice the problem until the final goodbye wave.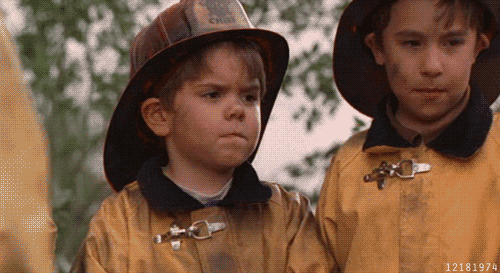 But then, can businesses meet the expectations of all customers? The answer is yes but not in all situations. Meeting customer expectation does not involve the firefighting approach. It involves a well-greased process that must be imparted to all organizational departments from frontline executives to top decision-makers in your company.
Former Marriott executive and customer service expert Steve Curtin believes commitment is key. "Customer service is a voluntary act that demonstrates a genuine desire to satisfy, if not delight, a customer", he says.
Only one question remains. Choose to be ordinary or extraordinary. The big question on your mind right now is, how do I meet my customers' expectations in a manner that keeps them happy and ensure they keep knocking at my door for more business?
1. Be Customer- Centric
"Put the customer first, invent and be patient"- Jeff Bezos.
Customer centricity is not just about offering great customer service, it means offering a great experience from the awareness stage, through the conversion process and finally through the post-purchase process. It's a strategy that's based on putting your customer first, and at the core of your business. Constantly work hard with delighting your customers and meet customers expectation.
Here at  Sidekick, we are best at what we do and the reason behind our enviable success is our obsession with customers. We are so obsessed with customers that we spend hours on the whiteboard with the sole aim of giving our customers our best each and every day while having fun doing it.
Our belief is empowering our customers the inbound-way. We delight our customers by giving them great values through resources, guides and sometimes free consultation services.
2. Don't Meet Customer Expectation.
Yes, don't meet customer expectation. Do not build your service delivery system on meeting the customer's expectations but rather build it around exceeding the expectation of the customers. When you thrive or exceed expectations, you are raising the bar to outperform the competition. Your competitors will be 'left for dead' and you will be the 'go-to guy' anytime customers are ready for business.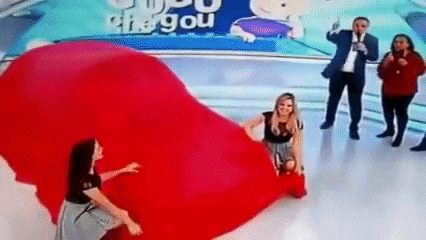 The hard truth is that simply meeting expectation is myopic thinking for any business. When people say 'wow' it's not for an expected result but for an exceeded expectation. You either exceed expectations, or you fall short.
3. Every Pain Point Is Different
All challenges do not demand the same solution. Some customers will prefer a particular answer to a problem. You must think of yourself like a tailor who specializes in suits. There are all types of body shapes that will walk into your shop. It's your unique way of cutting the suits and styling that will make you a great tailor. My point is, if you know your customers very well, then delighting them will be a piece of cake.  This is how you address your customer's pain points effectively;
    

Put Yourself In The Customer's Shoe.
Sometimes the customer is so overwhelmed with the problem that they are unable to explain what they actually want. You should put yourself in their shoes. Engage them thoroughly and get all the needed information. Do some basic research into their clients or buyer personas to unearth the exact pain point.
The worse feeling is getting a complaint from a client about an unfit solution you rendered. It just takes the steam out of you. So, if possible, use an agile approach to solving the customer's challenges. Consult them regularly and seek feedback where necessary to ensure you are on the same page.
     

Understand Their Demographics and Segment.
Sometimes knowing the demographics and segments your customers fall within can be pure gold. Their bio-data; personality, job title and even company can give you clues to the solutions they are looking for. Tailor your solution to their demographics and segment. This will demand extensive research which is important for success. Good research should never be underestimated when it comes to meeting customer expectations.
       

Connect with them on an emotional level.

 
To create solutions that resonate with the target audience, focus on connecting with customers on an emotional level and then tap the fundamental motivations that drive purchase decisions. You should know why they chose your services and what makes you different from the competition from the customer's perspective. Knowing the reasons behind their choice will give you clues to ensure that you connect with them while giving them exactly what they want.
Simply put, innovate or die. As a brand, you should always try to come out with new ideas or ways of doing things.
You don't necessarily need to have a patent to differentiate yourself from the competition. Example; all you may have to do as a restaurant is to shuffle some tables around, give refreshing names to menus or menu items or just offer certain tables on special occasions.
 

Personalize your Service.
Customers expect brands to offer services that are personalized to suit individual needs. One way of achieving this goal is by deploying tech-based tools that can seamlessly adapt to changes in consumer preferences.
For example, artificial intelligence algorithms can be optimized to provide personalized services to millions of consumers. One example of this is Amazon, which has incorporated AI-driven algorithms in their recommendation and product search engines.
The only problem is financially strong companies tend to outmuscle start-ups and mid-level businesses in acquiring the required tech talent. This is no cause for alarm. You can basically create a database using Microsoft Access that can give you more information about your customers and preferences, empowering you to give them a unique experience.
In conclusion, businesses needed to pay attention to customer expectations and find a unique way of closing the gap between expectations and reality. As a business, it cost a lot more to attain customers than to retain them. A little effort in ensuring customers expectations are met or exceeded is a guarantee of customer satisfaction. Put the above among others into practice and give it time and in no time, you will be meeting each customer's needs and expectations.
A 5% increase in meeting customer's expectation can increase a company's profitability by 75%. And if those numbers don't impress you 80% of your company's future revenue will come from just 20% of your existing customers. Still not sold on customer expectation? One final statistic provided by Lee Resource Inc. should give you plenty to think about: Attracting new customers will cost your company 5 times more than keeping an existing customer.      
Was this article helpful? Share your thoughts on customer expectation and service delivery. Share the wonderful experiences and the not so wonderful experiences you have had. Which company services got your eyebrow up in shock?